Vinica hosted our first AgriDiversity Wine Industry Training Program, with funding supported by the Province of British Columbia and contributions from the Wine Growers BC and the Wine and Spirit Education Trust. We hope to offer this program again in 2022, with a new name: Equity in Wine Leadership.
Vinica's comprehensive training, mentorship and internship Equity in Wine Leadership program supports aspiring BIPOC wine professionals to advance their careers.
Are you interested in working at the management leadership level in the wine industry? Do you identify as Black, Indigenous, or a person of colour? Want to advance your career with top-level training? Prepared to invest your time in learning?

Applications for February 2021 have closed, but we are building a wait list for the next program offering, hopefully later this year. See more information below…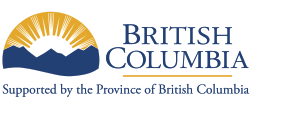 February 2021 Program
Vinica's first Equity in Wine Leadership (formerly AgriDiversity) program took place February 15 – April 9, 2021. This involved 8 week program involved three residency weeks in Kelowna, BC, as well as two weeks of internship placements (various locations depending on interest) and three other weeks of study and mentorship. Participants were busy at least five full days per week throughout this two month program. Support was available for participants to travel for residency.
The program included the following components:
WSET (Wine and Spirit Education Trust) Level 2
WSET (Wine and Spirit Education Trust) Level 3
BC Wine Ambassador Levels 1 & 2
BC Wine Industry-Specific Training
Employment Assistance Services- Skills Assessment and Planning, Resume Building & Virtual Job Fair
Mentorship with BIPOC Leader in the Wine Industry
2 Week Unpaid Internship in the BC Wine Industry
Participants were taught by leading industry and educational professionals, gaining knowledge, crafting a network of colleagues and mentors, and making lasting connections in the wine industry.
Participants
The Equity in Wine Leadership program is designed for people who are passionate about wine, but experiencing barriers to participation or advancement in the industry. 
The 22 participants for our program were selected preferentially based on the following criteria:
identifies as Black, Indigenous, or a person of colour
is 19+ years old
has a keen interest in wine and loves learning
would like to pursue a management or leadership-level career in the wine industry
is unemployed, casually employed, employed part-time or only seasonally employed (permanent full-time employees are not eligible)
can commit to 5 days a week in training, internship placement and study throughout the two month project
is a resident of British Columbia
has a SIN and is a Canadian Citizen, Permanent Resident, or Protected Person with authorization to work
If you would like to be first on the waitlist for future program sessions (hopefully in early 2022) please do fill out this form to be first on the list.
When we are offering our next Equity in Wine Leadership program intake, you will be contacted by our program director to get to to know you better and to tell you more about the program.